Welcome to Crossbats Cricket Club
Who?
We are a friendly and inclusive club run by our members.   Ages range from the 20s to 70s and our members are from a diverse mix of backgrounds – all brought together by a love of the game. We all enjoy playing (most of the time!) and will even begrudgingly admit we enjoy each other's company and love the social elements of the club.
Some have always played; some have returned after a break; some have only just found the sport. All of us have found a team without the pressure and time commitment of league cricket but which provides the fun of competitive games.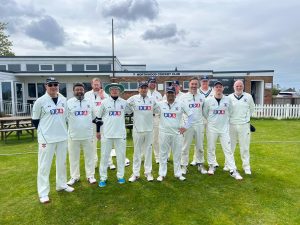 Where?
Our home ground is at Marble Hill Park, playing in front of the historic English Heritage property Marble Hill House in St.Margarets/Twickenham SW London, with away matches against other teams in the region. After home matches there will normally be a post-mortem in the local pub and the occasional curry.
What?
We play competitively but not at the expense of making sure everyone gets to contribute and have a good time. We play friendly matches on the weekend (Saturday and Sunday) and compete in the Richmond Last Man Stands evening league.
We also have a strong touring tradition with annual UK and Overseas tours (in 2023 we visit the Isle of Wight in April and Porto in September).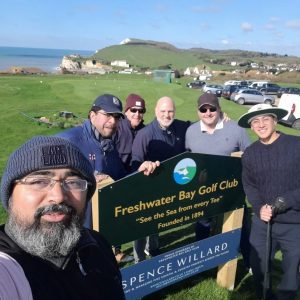 When?
Weekend matches take place in the afternoon (mornings are kept free for family commitments) and we play 35 or 40 overs so aim to be finished by 6.30/7. Evening matches are from around 6pm to 8.30 pm.
Start and end of season socials and awards, along with festive and ad-hoc gatherings are a large part of the club calendar too.
Why?
If you know cricket you'll understand. Despite the failings of the previous week all of us return full of optimism for the next match. We share ups and downs on and off the pitch. Time on the pitch can be the best way to clear your head after a difficult week and forget your troubles for a while (or at least create a whole set of new ones, like why on earth the person who ran you out thought there was a run, or how you're going to survive a particularly enthusiastic fast bowler).
Take a look around our site – You can check out our player profiles to learn a bit more about us…
Still have more questions? Then please see our FAQ or better still, get in touch.